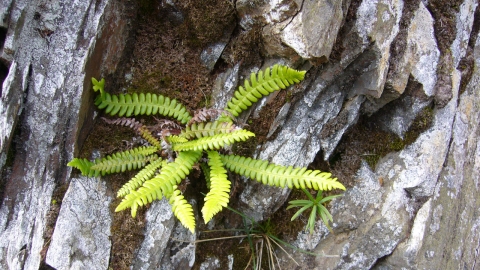 Wildlife Training Workshop: Introduction to Ferns and Horsetails with Brian Eversham
Location:
1/4 mile east of
Flitwick
Bedfordshire
About the event
Ferns are a conspicuous and important part of our woodlands, and can be an attractive feature of old walls and buildings. Horsetails can be abundant in wetlands, and interesting species occur in other habitats.
Many would-be botanists assume both groups 'all look the same' and consider them difficult. In fact, the relatively small number of species occurring locally can be identified in the field with the naked eye or a hand lens, and we should see most local species on the day. Being sensitive to patterns of rainfall and temperature, ferns are also good indicators of climate change.
Booking
Price/donation
£40 standard, £115 professional, free to BCN Wildlife Trust volunteers
Additional booking information
Places are limited so please contact organiser in advance
Suitable for
Adults
Know before you go
Mobility
People with limited mobility please contact organiser in advance
Wheelchair access
Wheelchair users please contact organiser in advance
What to bring
Information on what to bring will be sent to participants nearer the time